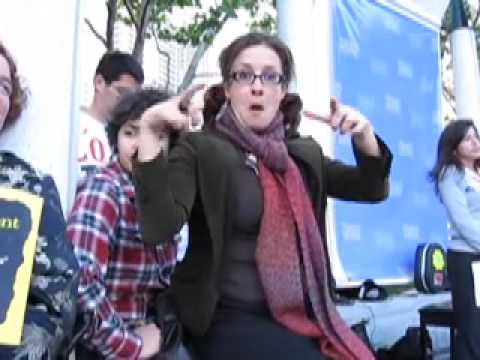 (Video length: 4 minutes)
Footage from the May 26 Day of Decision march and rally in San Francisco protesting the California Supreme Court's decision to uphold Proposition 8.
In this video:  Selena Staley, Shasta Shardae, Jennie Batchelder, Jon Kastrup, Ari Lathuras, David Rose, Samira Sam, and Todd Higgins.
Video shot and edited by Drago Renteria.
Photos from the march and rally are also available on the Deaf Community Members in Support of LGBT Equality and Deaf Queers & Allies Facebook group pages.